Regular price
Sale price
$89.98 USD
Unit price
per
Sale
Sold out
Buy on Amazon
FAST SHIPPING

30 DAY RETURNS
Share
Efficient Organization: These 4 black bed storage organizers are perfect for keeping your linen closet tidy. With their ample size of 5"W x 15"D x 12.8"H, each bed sheet organizer can hold a Queen or King sheet set, a duvet cover, and two pillowcases. You can easily store and locate your bedding sets without any hassle.
Circle Window Design: The front circle window adds a touch of modernity to these organizers. It allows you to see the color and pattern of the linens inside, making it convenient to find the set you need without having to open each organizer.
Label Cards Included: Each bed sheet organizer comes with a removable label card. You can use these cards to identify the contents of each organizer, saving you time when searching for specific linens. The labels are easily customizable, ensuring efficient and organized storage.
Sturdy Construction: These sheet organizers are made of durable and high-quality fabric. They are built to last, providing sturdy support for your bedding sets. The organizers maintain their shape even when empty, ensuring long-lasting functionality.
Easy to Fold and Use: Folding and using these bedding sheet set organizers is a breeze. Simply fold your sheets neatly and place them in the center of the organizer. Then, zip it closed, attach the label card, and you're done. The foldable design allows for easy storage and portability.
View full details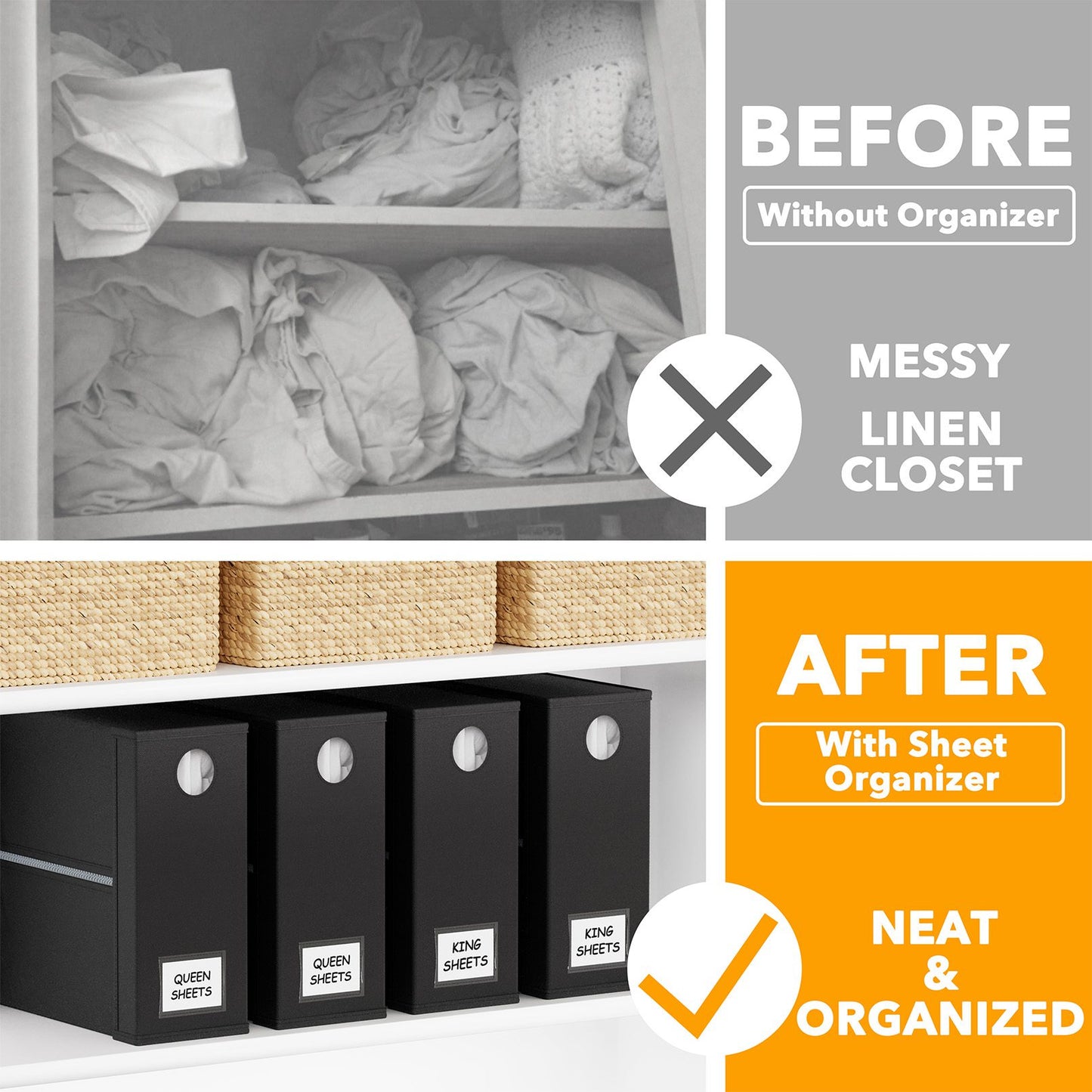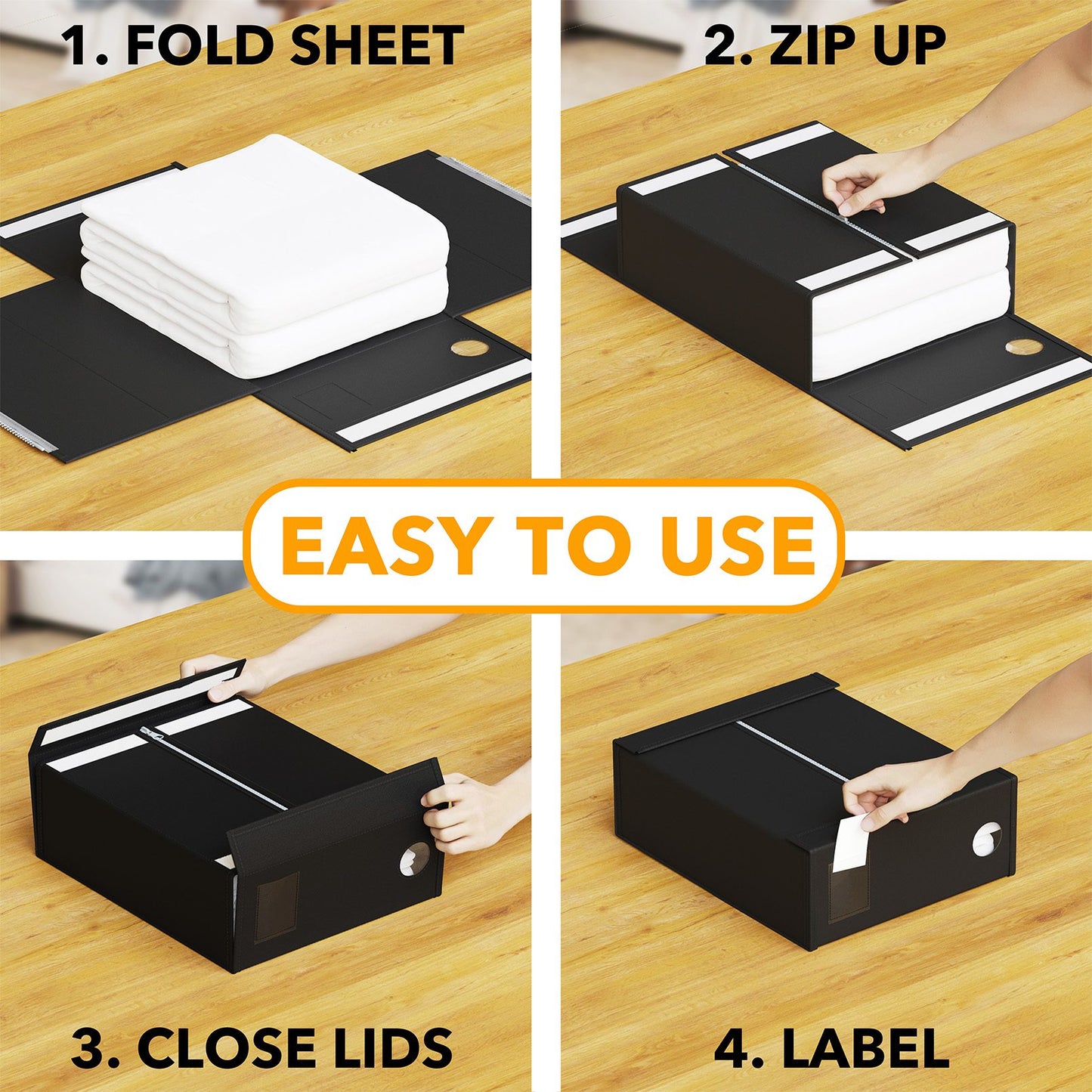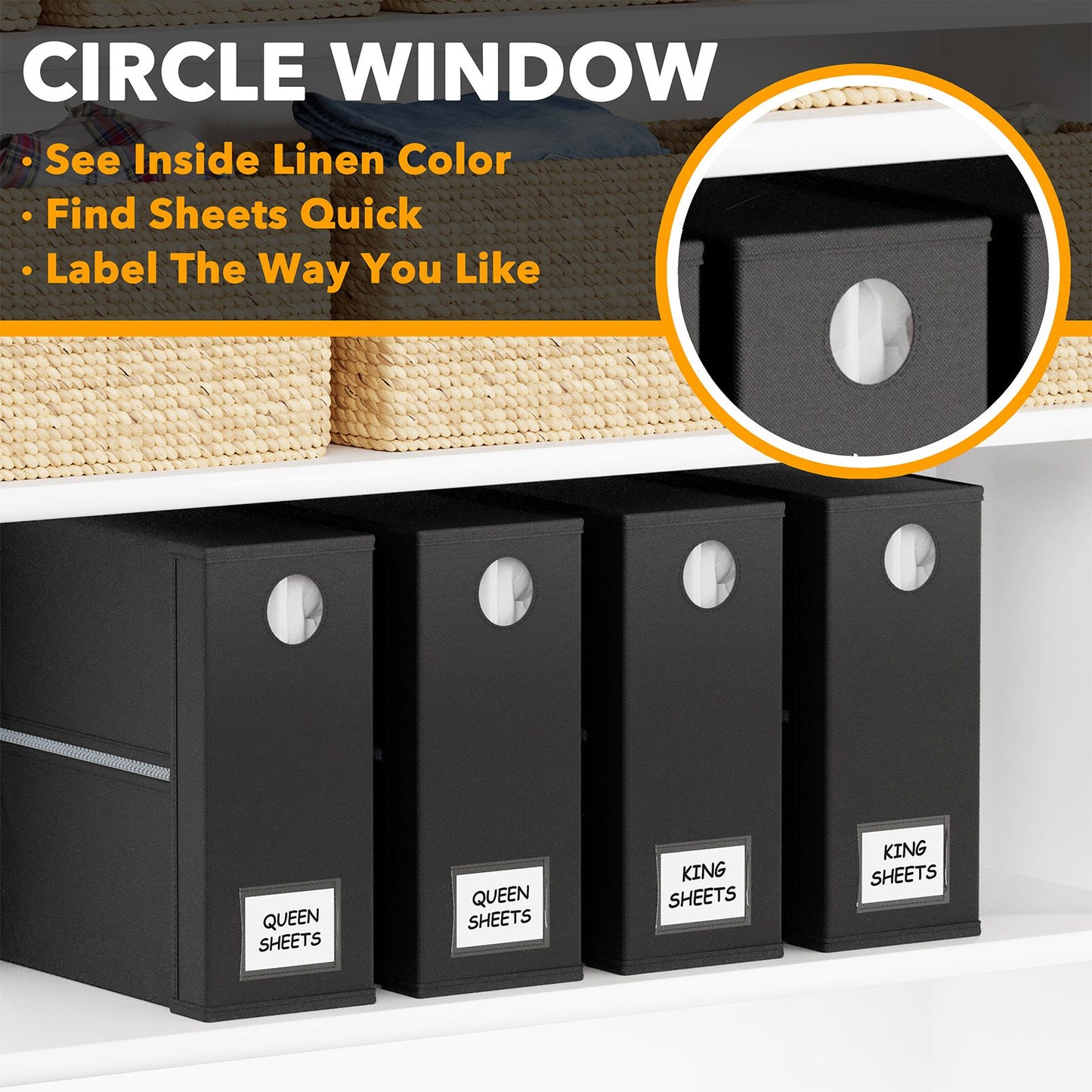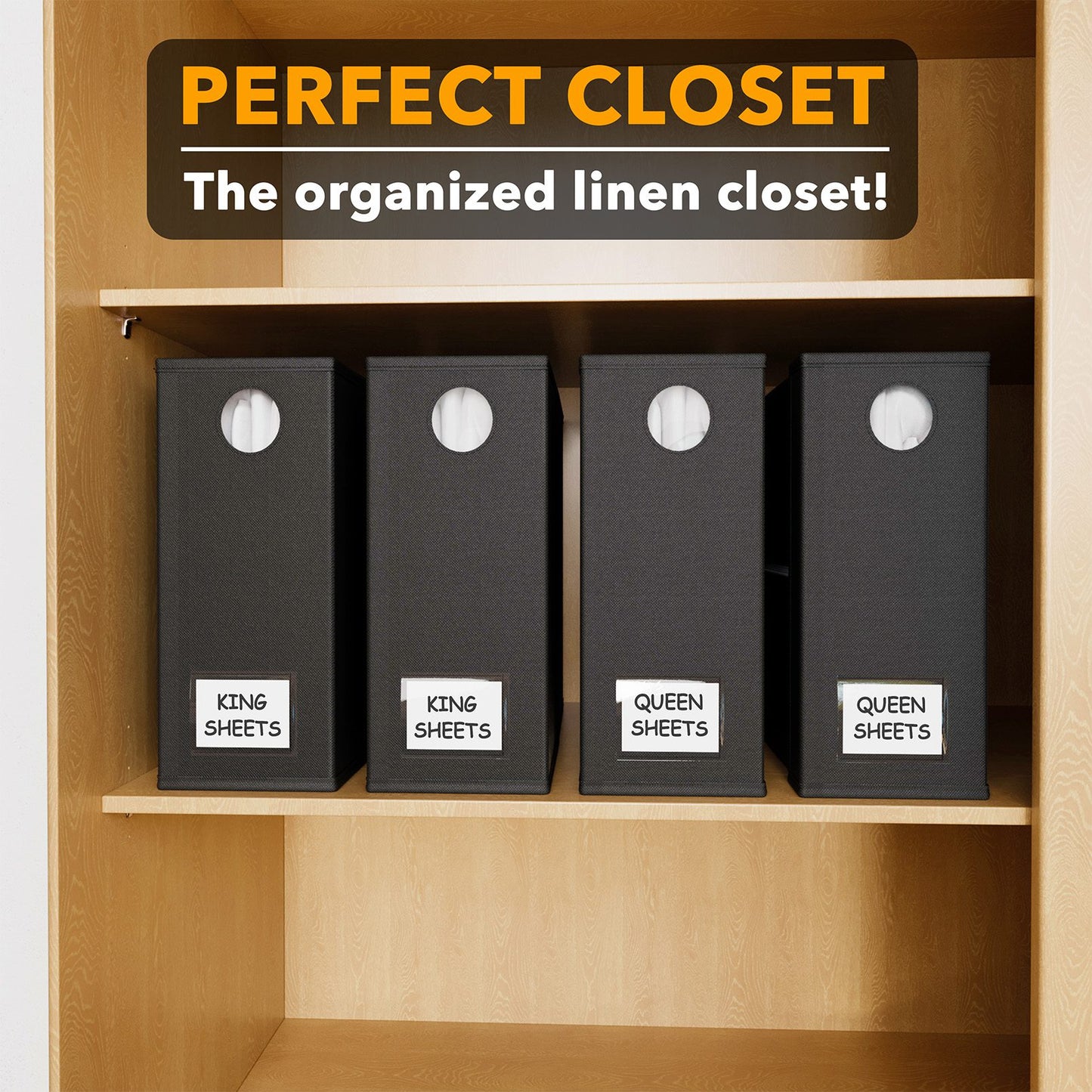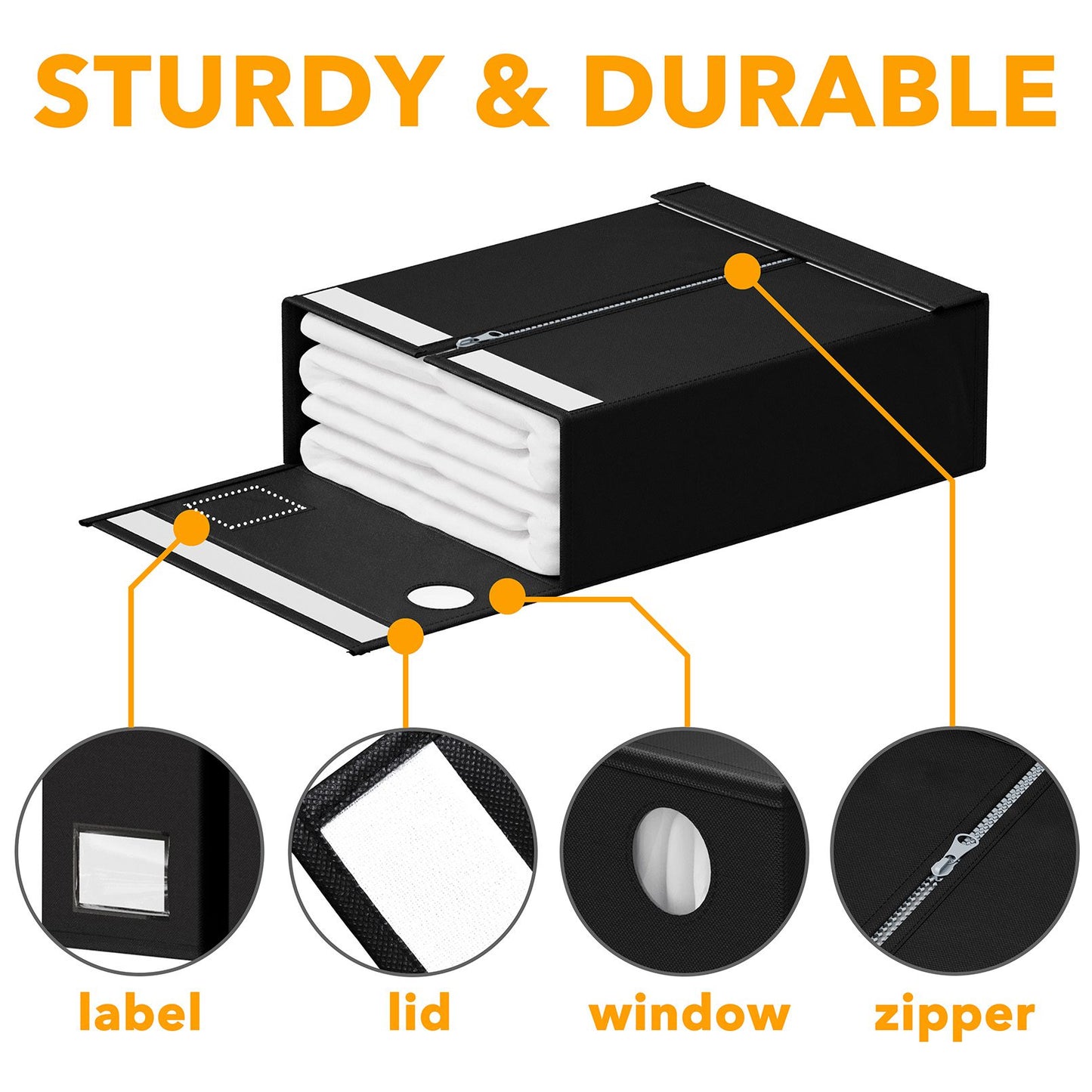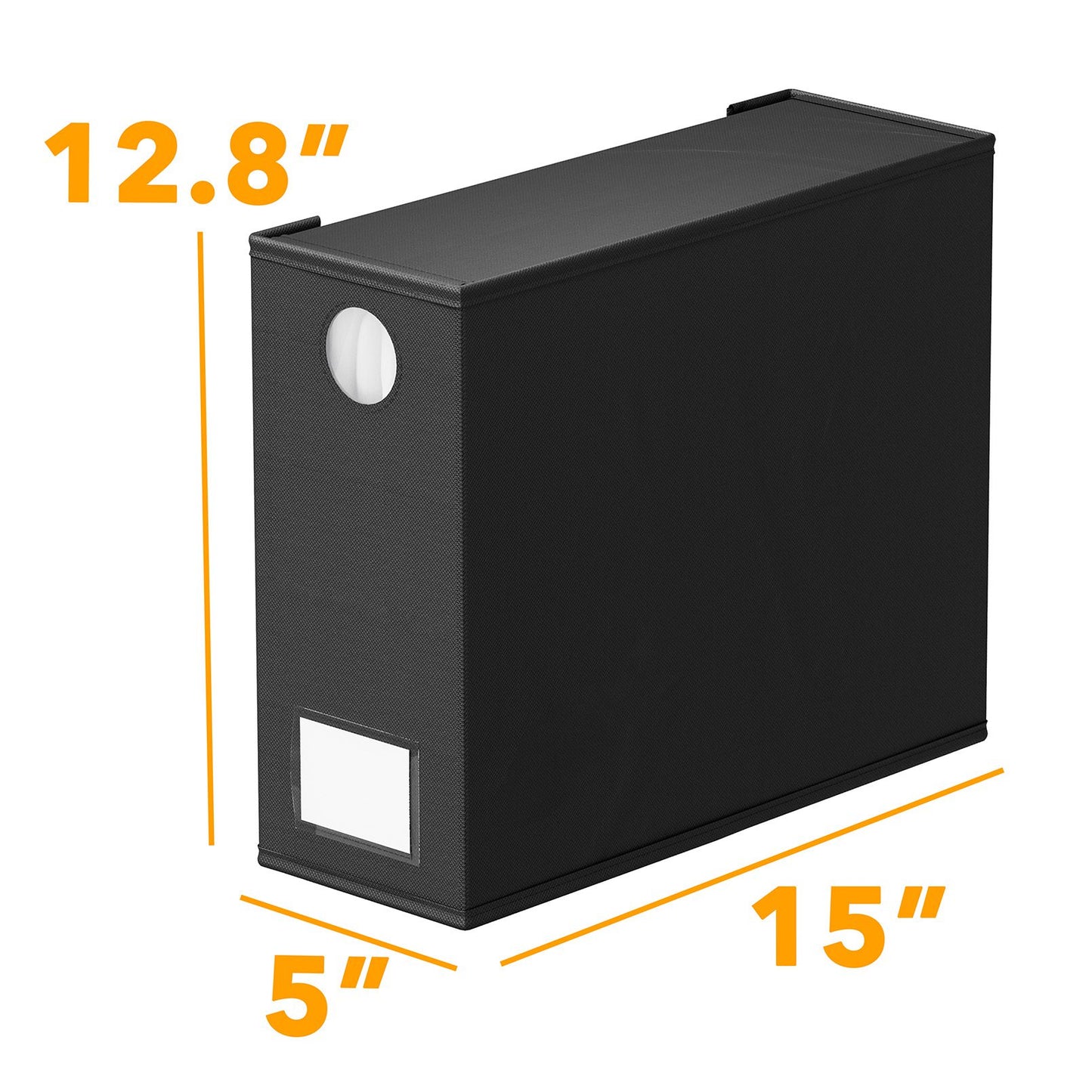 This storage solution has transformed my linen closet! Previously, my sheets were somewhat haphazardly folded, making it difficult to locate the specific set I needed. The organizer is truly remarkable! It allows you to neatly store both the flat and fitted sheets within the zipper compartment, with the added convenience of labeling the outside. Such a clever and practical idea!
Effective organization becomes essential when dealing with limited storage space. Our sheets are now neatly contained, eliminating any clutter in the closet. Each container provides ample room for sheets, eliminating the need for cramming. These containers boast durability, stackability, and aesthetic appeal. Moreover, when not in use, they conveniently break down and can be stored flat. Offering both great quality and value, our sheets' storage solution ensures a tidy and efficient space.
They are very Sturdy!
I ordered them to organize my linen closet in my bathroom, they are very sturdy with two ways to close them securely , with a zipper and Velcro . I was able to stack them in my closet, standing up or laying down. I'm also able to put more than one sheet set, throw or thin duvet cover inside of them. They were a great value for my money and they made my closet look really organized.
Neat bed sheet storage.
This is going to be the only way I store bed sheets from now on. So easy to use. I love the little window and labels. My linen closet is so neat. 100% percent recommend.
These are a great way to keep multiple sheet sets organized. I like how there is a place to write...
These are a great way to keep multiple sheet sets organized. I like how there is a place to write the size of the sheets and an area to see whats inside of the organizer. These fold together well and seem really sturdy. I have already recommended to friends and family.
Try it Risk-Free
QUICK SHIPPING

Receive your products only in 3-5 days for U.S orders.

30 DAY RETURNS

Enjoy a generous 30-day return policy hassle-free.

FREE U.S. SHIPPING

Free U.S. shipping for all orders